The MTPREEL cable retraction system

Cable retraction system
SUMCAB's automatic MTPReel™ cable retraction system is a patented system developed with the objective of improving working and safety conditions in the production environment.
The MTPReel™ cable retraction system was specially designed for the connector cables of portable teach panels for industrial robots. The system facilitates the safe and orderly storage of the connector cable when the teach panel is no longer in use, preventing premature wear and tear on the cable and eliminating a trip hazard.
Whilst the closed MTPReel™ system includes a power connector, which can be pre-configured for almost all well-known robot models, the open MTPReel-O™ system facilitates the simple upgrading of the existing teach panel connector cable. The upgrade can even be installed in-situ with no great effort or cost.
Your benefits
SAFETY AND ORGANISATION
through the orderly storage of the connector cable after using the teach panel, eliminating trip hazards and enabling a more effective use of floorspace.
TIME AND COST SAVINGS
through the simple operation of the system. The detachable automatic cable extraction and retraction arrestor enables a rapid but careful retraction of the connector cable.
CONSERVATION OF RESOURCES
through the orderly storage of the connector cable within the MTPReelTM, which protects the cable from contamination and damage and ensures that the teach panel can always be operated without problems.
Product specifications
The MTPReel™ cable retraction system is suitable for use with the robot control systems of all common industrial robots and is available in a wide variety of colours, box sizes and cable lengths. Teach panel connector and extension cables as well as installation components are available as separate accessories.
| | | | | |
| --- | --- | --- | --- | --- |
| Mini | Medium | Large | X-Large | Open |
| | | | | |
Reels available only at Dentec:

Reels available only by OEMs:*

Length of extendable cable to the

teach panel

Length of power cable to the switch cabinet

Mini**
Medium
Large
X-Large
Open**
10m
15m
20m
25m
different length**

all systems

C100E, C70 ED10, C70 E15, C30-35, C10
*Please contact us if you are interested in reels for these systems - we will forward your request to Sumcab and OEM.
** Products available only on request.
| | | | | | |
| --- | --- | --- | --- | --- | --- |
| FANUC | KUKA | ABB | ENGEL | KEBA | SEPRO |
| | | | | | |
Order processing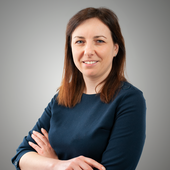 Izabela Szczyrba

r.jemiolo@dentec.pl
Phone
+48 797 591 406
Enquiries – automation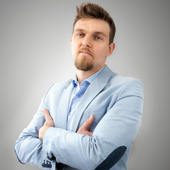 Łukasz Gębala

l.gebala@dentec.pl
Phone
+48 888 447 882
Potrzebujesz wsparcia w doborze odpowiedniego rozwiązania? Skorzystaj z naszego doświadczenia i umów się na bezpłatne testy.
Accessories
TEACH PANEL CONNECTOR, ADAPTOR AND EXTENSION CABLES
Depending on the MTPReel™ version teach panel connector, adaptor and extension cables are available in various standard lengths and bespoke lengths upon request.

INSTALLATION AND ASSEMBLY ELEMENTS
For the optimum installation of your MTPReel™ we provide various installation and assembly elements such as mounting racks (special section tube construction), switch cabinet stands (swivelling or fixed), and other assembly variants upon request (e.g., special assembly plates fitted to the safety fence).