Bernoulli vacuum cups
Bernoulli vacuum cups series SX-B transport porous products with minimal contact and high torsional resistance. Vacuum generators, such as ejectors, are not required to operate – all that's needed is compressed air. With a high volumetric flow and low vacuum level, they are perfectly suited to handling air-permeable goods.
These so-called floating vacuum cups are typically used for the handling of extremely thin products, such as foils, papers, veneers and printed circuit boards. Suction pads based on the Bernoulli principle are also suited for separating thin workpieces.
FIPA Bernoulli vacuum cups are characterised by an extremely high retention force. The high-performance design allows the movement of products up to 1.2 kg with minimal contact.
Bernoulli vacuum cups SX-B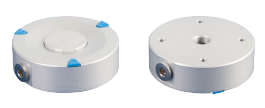 Integrated vacuum generation on the Bernoulli principle
Non-contact, deformation-resistant transport of thin and sensitive products
Suitable for porous products thanks to high volume flow at low vacuum level
Easy to install, system flexibly expandable through lateral compressed air inlets
Long life cycle due to maintenance-free operation
Only operate with unoiled, dry compressed air
With 65.530 and 65.540, the pads (Thermalon) can be removed for contact-free applications
Pads are included in scope of delivery
| | | | | | | | | |
| --- | --- | --- | --- | --- | --- | --- | --- | --- |
| Item no.  | Model  | Operating pressure [bar (psi)]  | Holding force at 5 bar (72,5 psi) [N]  | Air consumption at 5 bar (72.5 psi) [Nl/min]  | Max. particle size [µm]  | Ambient air temperature [°C (°F)]  | Weight [g]  | Suitable spare pads |
| 65.510  | SX-B-20  | 1 - 6 (14.5 - 87)  | 2,5 | 96 | 40 | 5 - 60 (41 - 140) | 13 | 78.509 |
| 65.520  | SX-B-30  | 1 - 6 (14.5 - 87)  | 4 | 100 | 40 | 5 - 60 (41 - 140) | 31 | 78.509 |
| 65.530  | SX-B-40  | 1 - 6 (14.5 - 87)  | 6,5 | 100 | 40 | 5 - 60 (41 - 140) | 52 | 78.511 |
| 65.540  | SX-B-60  | 1 - 6 (14.5 - 87)  | 13 | 150 | 40 | 5 - 60 (41 - 140) | 120 | 78.511 |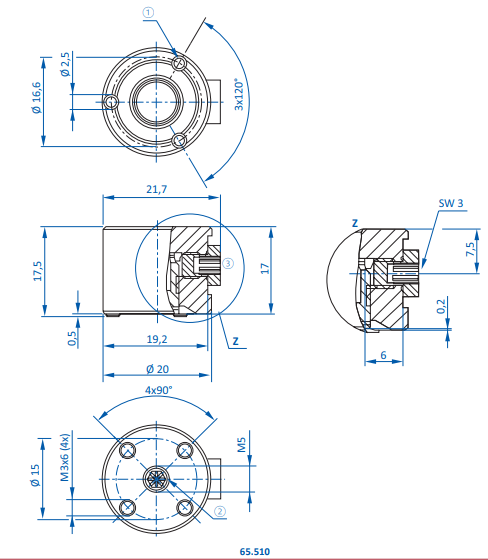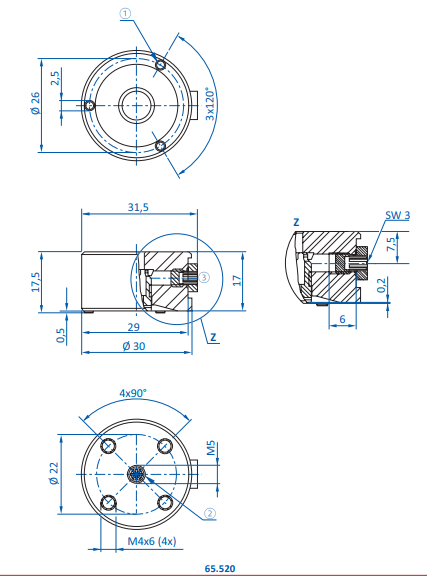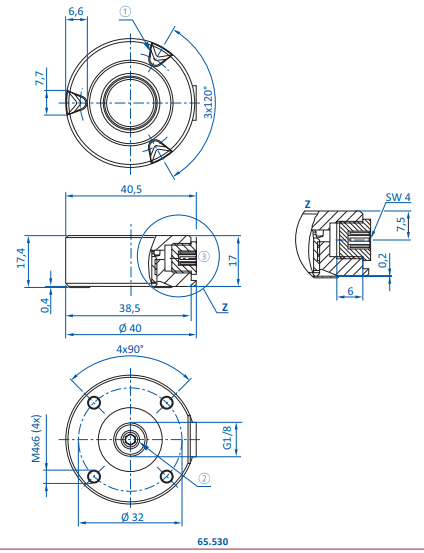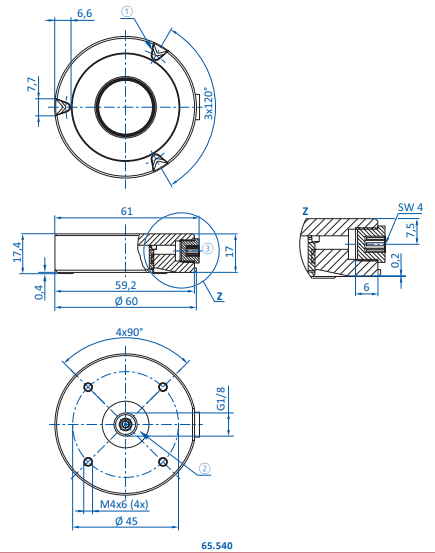 Bernoulli vacuum cups SX-B-PK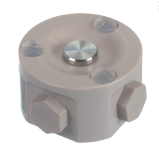 Integrated vacuum generation on the Bernoulli principle
No ejector, requires compressed air only
Non-contact, deformation-resistant transport of thin and sensitive products
Suitable for direct contact with food products (approval by FDA/EC1935/2004)
Suitable for porous products thanks to high volume flow at low vacuum level
Easy to install, system flexibly expandable through lateral compressed air inlets
Long life cycle due to maintenance-free operation
Only operated with oil-free, dry compressed air
| | | | | | | | | | |
| --- | --- | --- | --- | --- | --- | --- | --- | --- | --- |
| Item no.  | Model  | Operating pressure [bar (psi)]  | Holding force at 5 bar (72,5 psi) [N]  | Air consumption at 5 bar (72.5 psi) [Nl/min]  | Max. particle size [µm]  | Medium | Ambient air temperature [°C (°F)]  | Weight [g]  | Suitable spare pads |
| 65.510-PK  | SX-B-PK-20  | 1 - 7 (14.5 - 101.5)  | 2,5 | 150 | 40 | Compressed air | 5 - 60 (41 - 140) | 10 | 78.523 |
| 65.520-PK  | SX-B-PK-30 | 1 - 7 (14.5 - 101.5)  | 3 | 150 | 40 | Compressed air | 5 - 60 (41 - 140) | 20 | 78.524 |
| 65.530-PK  | SX-B-PK-40 | 1 - 7 (14.5 - 101.5)  | 5,5 | 150 | 40 | Compressed air | 5 - 60 (41 - 140) | 30 | 78.524 |
| 65.540-PK  | SX-B-PK-60 | 1 - 7 (14.5 - 101.5)  | 12 | 220 | 40 | Compressed air | 5 - 60 (41 - 140) | 70 | 78.524 |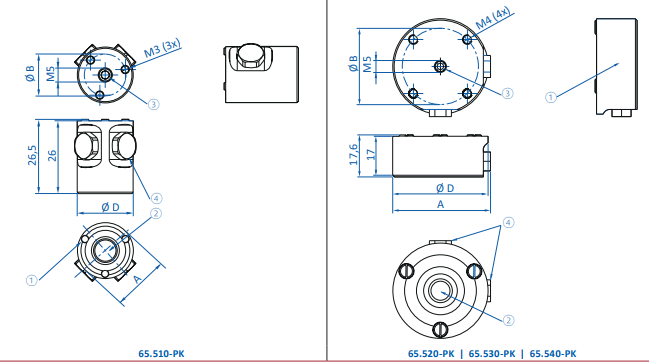 | | | | |
| --- | --- | --- | --- |
| Item no. | A [mm]  | Ø B [mm]  | Ø D [mm] |
| 65.510-PK  | 21 | 15 | 20 |
| 65.520-PK  | 31 | 22 | 30 |
| 65.530-PK  | 41 | 32 | 40 |
| 65.540-PK  | 61 | 45 | 60 |