Mechatronic robot connector and positional axis arm cables
The Sumflex® Mechatronic Robot Connection Cables were specially developed for the transmission of power output and control signals for the reliable operation of your robot's servomotors for the six positional axis arms.
In addition, the Robotic Connection Cable range includes an extensive assortment of cables with factory-fitted connections made to original manufacturer standards.
All cable types included in the range comply fully with the quality, certification and conformity requirements specified by the relevant manufacturer. All components undergo extensive quality and functionality checks – our QA documentation can be provided on request.
In addition to standard static installations in cable ducting, the 'Robot Connection Cables' are also designed for use in the drag chain of the robot's positional-axis-arm. Also included is a selection of prefabricated connector and control cables for the servomotor of the seventh standalone axis.
Enquiries – automation
Dawid Kopiński

d.kopinski@dentec.pl
Phone
+48 601 196 260
Enquiries – automation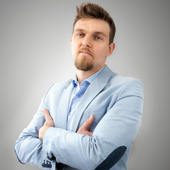 Łukasz Gębala

l.gebala@dentec.pl
Phone
+48 888 447 882
Potrzebujesz wsparcia w doborze odpowiedniego rozwiązania? Skorzystaj z naszego doświadczenia i umów się na bezpłatne testy.